Contact/Rates
CONTACT
Email: info@enfuegoaudio.com
RATES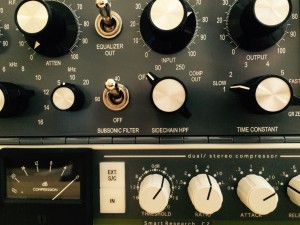 Rates depend entirely on the project. Rates can be hourly, but a fixed per-song or album cost are also possibilities. The latter usually works out better for the artist. Also, I am willing to bend my own rules a bit for a project I believe in.  After all, this about making music!
Here are some examples:
Mixing:
$150-$250 per song (depending on scale, size and complexity, say 32 tracks vs. 90), or album rates:
$500

for EP up to 5 songs

$800

for album from 6 up to 10 songs

$1,000

for albums 10 to 14 songs
Pocketing/Editing a song recorded elsewhere: $50/hour.
Vocal tuning a song recorded elsewhere: $50/hour.
Production & Engineering:
Rates depend entirely on my how involved I am in the project. The full enchilada would include pre-production, recording/producing, editing, mixing. For a full-length album where I produce, engineer, edit and mix, I charge between $3,000 – $5,000.
Why? I take my time with my clients. Work on arrangements. Get the best tones for every song. Or not, your call. Expect an EP to cost half as much. Just want me to record? Send an email and we'll talk. To learn more about producing an album with ENFUEGO, go here.
Live Concert Recording:
$75 – $200 per hour. Flexible and negotiable. Head over to my portfolio to hear a few examples of my live jazz & classical recordings.